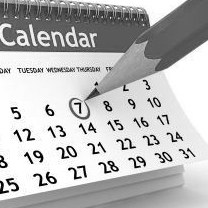 2011 Ijtima Report
Majlis Ansārullāh, USA 30th National Ijtimā' And 19th Majlis Shūrā (2011)
Report Prepared by Rafiuddin Malik, Qā'id Tarbiyat
The 30th National Ijtimā' of Majlis Ansārullāh, USA was held at Baitur-Rahman Mosque, Silver Spring, MD from October 7 to 9, 2011. As is customary, the 19th Majlis Shūrā of Majlis Ansārullāh was also held during this time. By the Grace of Almighty Allāh, both the Ijtimā' and the Majlis Shūrā were very successful, with a combined total attendance of more than 450 Ansār from all over the USA. All the sessions of the Ijtimā' and Shūrā were held in the Lajna hall on the second floor while the Ansārullāh Hall was used as hospitality (Diyāfat) area. The Mosque prayer areas were used for Prayers and accommodation. The indoor sports activities took place in the basement area of the Mosque and the outdoor sports activities were held at the outside grounds of the Mosque.
Among the salient features of the Ijtimā' and Majlis Shūrā were opening and closing sessions, educational, and sports competitions, Talqīn-i-'Amal sessions related to Tablīgh, Tarbiyat, and Ta'līmul Qur'ān, an interactive workshop on health, Rishta Nātā and Waqf-i-Nau presentations, and "Son to Father" session with Sadr Majlis Khuddāmul-Ahmadiyya. Following are some of the highlights of the various Ijtimā' events:
Opening Session
The opening session of the Ijtimā' started right after Friday prayers with the recitation of the Holy Qur'ān. Sadr Majlis Ansārullāh, Dr. Wajeeh Bajwa, then led Ansār in recitation of the Ansār pledge which was followed by recitation of an Urdu poem from Durr-i-Samīn. Sadr Majlis Ansārullāh welcomed all Ansār members and set some ground rules for Ijtimā'. He then invited Missionary in charge and Nā'ib Amīr, Imam Naseem Mahdi, for the inaugural address.
Imam Naseem Mahdi, in his address, discussed the "Muslims for Life" campaign. He said that the Holy Prophet (peace and blessings of Allāh be on him) came to give life and that the Holy Qur'ān promotes life, not terrorism. This Divine teaching was earlier given to the Jews but they forgot it. Now this torch has been given to the followers of the Promised Messiah (peace be on him). He mentioned that as regards the blood drive campaign to collect 10,000 units of blood, with the grace of Allāh, to date 11,628 units had been collected and that this blessing comes through the special prayers of Hadrat Khalīfatul Masīh Al-Khāmis (may Allāh be his support). He mentioned that the Holy Prophet (peace and blessings of Allāh be on him) was commanded to convey the following message. "Say, My Prayer and my sacrifice and my life and my death are all for Allāh, the Lord of the worlds." (Al-An'ām; Verse 6). He stressed that in light of this, each one of us should also be able to convey the same message supported by our actions. In the Holy Qur'ān there is a mention of Hadrat Ibrahim (may peace be on him) asking his Lord,''My Lord, show me how Thou givest life to the dead." In response, Almighty Allāh said, "Take four birds and make them attached to thyself. Then put each of them on a hill; then call them; they will come to thee in haste ---." (Chapter 2: Verse 261). The above verse was also revealed to the Promised Messiah (peace be on him) and on several occasions he was addressed as "Ibrāhīm." In this modern age of technology the word "bird" is also being used for the various television satellites orbiting our earth. The Ahmadiyya Jamā'at, with the grace of Allāh, has already started using these "birds" in the form of MTA to convey the message of Islām and Ahmadiyyat in all corners of the earth. Many Arabs have since joined the fold of Ahmadiyyat, and Hadrat Khalīfatul Masīh Al-Khāmis (may Allāh be his support) is receiving Bai'ats from the Middle East on a daily basis. Recently we have started witnessing waves of revolution in the Middle East and the USA. But the foundations of real revolution, meant to give life to humanity at large, were laid by the Promised Messiah (peace be on him) according to the prophecies of the Holy Qur'ān and of The Holy Prophet (peace and blessings of Allāh be on him). Hadrat Musleh Mau'ood (may Allāh be pleased with him) has spoken very high of Nizām-e-Wasiyyat and has admonished not to underestimate the value of this Divine scheme. Time is approaching when the blessed System will insha'allāh meet basic needs of all the poor and the needy on this earth, and will also save spiritual life. He stressed that while delivering the message of life to others, we should not forget our own children. This is a word of warning to keep our future generation involved in the service of Faith. That is an effective source of their moral and spiritual training.
Shūrā Proceedings
Majlis Shūrā proceedings took place on Friday immediately after the opening session of Ijtimā' and then continued on Saturday evening. In the Friday session, last year's approved proposals and implementation reports were presented by Qā'id Umūmi, Dr. Imran Hayee. New proposals that were not selected for discussion and those selected for discussion were presented to the Shūrā body. Five subcommittees were formed for deliberations on proposals that were accepted for discussion. The five subcommittees were General, Tablīgh, Tarbiyat, Ta'līm, and Finance. Sadr Majlis also appointed a Chairman and a Secretary for each of the subcommittees. The subcommittees met and deliberated on their respective proposals until late on Friday night, and all committees prepared comprehensive reports with recommendations.
The final session of Shūrā was held on Saturday at 8:00 p.m. Missionary in charge and Nā'ib Amīr, Imam Naseem Mahdi conducted the elections of Sadr and Nā'ib Sadr Saf Dom of Majlis Ansārullāh, USA. Afterwards, the chairman of each of the five aforementioned subcommittees presented their reports. The recommendations were deliberated by the Shūrā body. The recommendations will be sent to Hadrat Khalīfatul Masīh Al-Khāmis (may Allāh be his support) for approval. The final Shūrā session ended at 10 p.m.
Educational Competitions
Many educational competitions including recitation of the Holy Qur'ān, Darsul-Hadīth, impromptu speech, general knowledge, and observation and recall took place during the Ijtimā'. The first educational competition was Recitation of the Holy Qur'ān (verse 111, Surah Al-Kahf). Most of the regions were represented and as usual the quality of recitation was high. Next, came the Darsul Hadīth competition with the competitors reviewing Hadīth Number 27 "If the Heart is Good All the other Limbs Get Well" from "Forty Gems of Beauty." This Hadīth presented the competitors some challenge to provide additional color and commentary as the meaning is very straightforward and comprehensively covered in the commentary in the book. Next up was the Impromptu Speech competition, keeping with the theme of this year's U.S. Jamā'at activities, many of the topics presented to the contestants were based upon the importance and benefits of the Muslims for Peace/Life campaigns. Competitors really had to think on their feet this year to come out ahead. The organizers really went out on a limb to manage the next competition—Religious and General Knowledge. As in past years this was a team competition with 4 or more participants from each region. The twist came in that all teams needed to have a computer or smart phone with access to the Internet. The Internet site is specially designed for multiple teams to receive the questions and in a timed session answer their response in a multiple choice format. First challenge was ensuring each team had a computer or smart phone/device and, unfortunately, due to this requisite, 3-4 teams were not able to participate. Cash awards ($300, $200, and $100 for the first, second, and third best essays respectively) were also awarded for Essay competition for essays submitted prior to the Ijtimā'. The cash awards are a real incentive for members to get their pen and pads—or perhaps their iPads—ready for next year!
Sports Competitions
Many sports competitions including Darts, Horse Shoe Toss, Basketball Hoops, Tug of War, Table Tennis, Volleyball were held. The weather remained pleasant and sunny on all three days of the Ijtimā' which allowed successful organization of the outdoor events. The contestants enthusiastically participated in the various sports competitions and vied with fellow Ansār brothers in a most congenial atmosphere. Cheering crowds provided much encouragement to individual and team participants.
Talqīn-i-'Amal Session on Tarbiyat
Tarbiyat Talqīn-i-'Amal session was held on Sunday morning. The topic discussed was "Safeguarding our Youth from Social Media Risks." The session was presided by National Secretary Tarbiyat, Nasir Mahmood Malik. Respected Missionaries Imam Mubasher Ahmad and Imam Shamshad A. Nasir offered their advice on the subject. Imam Mubasher Ahmad offered insight into the challenges and risks of social media and Imam Shamshad A. Nasir offered his advice on how to safeguard our youth from the risks of social media. It was pointed out that in today's age the use of social media cannot be totally avoided and it does offer some benefits but it is imperative to be aware of the risks it poses and to take measures to try to safeguard our youth from these risks. Towards the end of the session a few questions were entertained from the audience that were answered by the panel. The audience also made some comments and suggestions on the risks and challenges posed by social media and offered first-hand experiences on the subject.
Talqīn-i-'Amal Session on Tablīgh
Tablīgh Talqīn-i-'Amal session was held on Saturday at 1:35 p.m. and was presided by Nā'ib Sadr, Dr. Khaled A. Ata. The session started with the recitation of the Holy Qur'ān by Al-Haj Ousman Seck of Miami Majlis. After the recitation, Qā'id Tablīgh introduced the following three new members of Ahmadiyya Muslim Community to the attendees:
Al-Haj Ousman Seck (Miami Majlis)
Abdul Shahid Mumin (Dallas Majlis)
Jesus Tores (Bay Point Majlis)
Each of the new members introduced themselves and expressed gratitude to Almighty Allāh for enabling them to accept Ahmadiyyat.
A brief report of achievements of the Majlis in the area of Tablīgh was presented by Qā'id Tablīgh. It was stated that this year Majlis Ansārullāh participated in Muslims for Peace, Muslims for Loyalty, and Muslims for Life campaigns. Dr. Waseem Sayed gave a faith inspiring speech detailing the efforts made for these campaigns and he challenged Ansār to do more than Majlis Khuddāmul Ahmadiyya. Imām Inamul Haq Kauser spoke on the topic of why it is important for Ansār to stay active in the area of Tablīgh. He also pointed out how great inroads have been made in introducing the Jamā'at in USA this year. He emphasized that increasing our knowledge of Tablīgh-related topics is essential for Ansār. Dr. Khaled Ata gave his concluding remarks and reemphasized the motivational points of the speakers.
Health Workshop
The Health Talk was presented by Dr. Syed Tanvir Ahmed on the topic of "Alcohol & Drug Abuse" on Sunday at 10:00 a.m. In response to the previous year's demand, the time for the Health Talk was extended from half an hour to full one hour. The session was presided by Nasir Mahmood Malik, National Secretary Tarbiyat, and coordinated by Shamim Malik, Qā'id Sehat-i- Jismāni & Zehānat/Health.
This topic was chosen to provide guidance to Ansār to help themselves and their family members so as to become aware of the dangers of various intoxicants that are freely available in this society. There is a growing need to be familiar with these issues and address them on a timely basis within our communities. Dr. Tanvir Ahmed's PowerPoint presentation lasted for almost half an hour. The following are the key points of the presentation:
Drug Abuse & Addiction
Causes & Risk Factors
Commonly Abused Drugs
Stages of Drag Abuse & Addiction
Behavioral Changes
Screening Tests
Treatment
Relevant quotations from the Holy Qur'ān, Ahadīth, and writings of the Promised Messiah (may peace be on him) were presented to emphasize the prohibition and dangers of all kinds of intoxicants including smoking that often leads to the use of drugs.
The presentation was followed by approximately half an hour of interactive question and answer session. The audience offered useful comments and asked questions. Dr. Ahmed answered all the questions and mentioned that he would be available for future contact for any help in this area. The PowerPoint/Health Talk presentation is available on ansarusa.org for the benefit of Ansār.
Son-to-Father Session
As in previous years, an inspiring presentation "Son-to-Father" was made by Sadr Majlis Khuddāmul-Ahmadiyya (MKA), Rizwan Alladin, in the afternoon session on Saturday. Sadr MKA started his presentation with a Hadīth of the Holy Prophet (peace and blessings of Allāh be on him) that narrates that Allāh the Almighty accepts father's prayers for his children. He explained that there were deep meanings and special message behind this specific Hadīth of the Holy Prophet (peace and blessings of Allāh be on him). In Islāmic society, a father is generally busy in many activities as head of the household and when he prays for his children, Allāh out of His infinite Grace and Mercy accepts his prayers. Sadr MKA shared with Ansār Ijtimā' audience that he, being a father of a young son, does realize what it takes to raise a son. He pointed out that, first and foremost, an Ahmadi Khādim as a son needs prayers form his father as opposed to having any other expectation. He said that along with our sons, our daughters are also part of the scope of this discussion. He emphasized that as fathers we ought to know more about our sons and daughters. He stressed that we should spend quality time with them, be their friends, and try to understand the experience of life that our children are going through. He said that to accomplish this goal, we should keep close contact with Qā'id Majlis MKA, their teachers, their friends, and their friend's parents. Many Ansār shared their experiences on this topic during Q&A session that was part of the workshop.
The Muslim Times Presentation
Dr. Zia H. Shah presented this session by providing the background and history of "The Muslim Times" – a blog to foster universal brotherhood. He explained the objectives of this blog and told the audience that this blog has been operating under www.alislam.org for the last one year. The blog operates globally and presents all walks of life. The website link for this blog is www.themuslimtimes.org. The presenter further explained that currently more than 40 editors are engaged and contributing towards the contents of the blog from all over the world. He further explained that this blog is serving as a Tarbiyat (moral training) function, presents a productive avenue for our young generation, and also as a Tablīgh tool. The presenter further shared that www.themuslimtimes.org also publishes daily eDigest that Ansār can subscribe to. He appealed to Ansār participants to join the editorial team for www.themuslimtimes.org.
Ijtimā' Closing Session
Concluding session was presided by Dr. Ahsanullah Zafar, Amīr Jamā'at USA. Session started with the recitation of the Holy Qur'ān followed by recitation of a Persian poem of the Promised Messiah (peace be on him). Prize distribution ceremony was followed by a comprehensive annual report presented by Sadr Majlis in which he highlighted activities of Majlis Ansārullāh, USA throughout the year. Sadr mentioned goals and objectives of year 2011 and outlined all activities and efforts done by Majlis Ansārullāh, USA to achieve those objectives. Salient efforts include active participation in "Muslims for peace," "Muslims for Loyalty," and "Muslims for Life" campaigns, distribution of 350 bicycles and 20 tricycles in Burkina Faso in April 2011, and awarding Ansār Tahir Scholarship among other initiatives. He discussed new projects that include purchasing of a used drilling truck for Burkina Faso to restore water wells, supporting building a model village in Africa, and supporting building a Mosque in South America. He pointed out that the Ansār National Ijtimā' will be held on the 2nd weekend of October for the foreseeable future, inshā'allāh.
After the annual report, Amīr Jamā'at USA addressed the audience. He said that there was a lot of good magic in the word "Ansārullāh," a name given to the organization by Hadrat Musleh Mau'ood (may Allāh be pleased with him). He explained the history of the word Ansār as it is mentioned in the Holy Qur'ān and with reference of Ahmadiyyat. He pointed out that, however, when we ponder on the verse of the Holy Qur'ān mentioning 'Ansārullāh', the disbelief (Kufr) came first. So, as we go along as Ansār there is bound to be Kufr around us in the some fashion, and if we do not respond to it with our efforts and prayers then we are going to fall short, in an ideological fashion, of what we are supposed to be and that Kufr in this day and age is manifold. He mentioned how the events subsequent to the 9/11 tragedy have contributed to define the state of affairs that we find today and that the recent successes that we have had, with the grace of Almighty Allāh, are the result of various campaigns that we started about a year ago under the guidance of Hadrat Khalīfatul Masīh Al-Khāmis (may Allāh be his support). He encouraged Ansār to make their contribution, including writing, to respond to the need of the hour. He also stressed the need to fulfill Tahrīk Jadīd pledges as well as build new mosques in the USA. He thanked Majlis Ansārullāh, USA for their efforts on Tarbiyat, Tablīgh, and social work activities. He reminded Ansār about the importance of five daily Prayers and mentioned that followers of Promised Messiah (peace be on him) have been given a unique distinction as a whole so we should really try to follow that target as individual. He further brought the attention of all Ansār to the national Mosque fund which needed to be replenished after seven million dollars in expenses on projects acquiring or renovating various mosques throughout the USA. Ijtimā' concluded with collective Du'ā led by Amīr Jamā'at USA.
At the end of Ijtimā' report, it is important to recognize selfless efforts of the Ijtimā' team. Nāzim Ijtimā', Muhammed Owusu, and all of his team members started their work much before the Ijtimā' and continued their hard work well after the Ijtimā' ended.
Prizes and Awards:
At this point it will not be fair if all of those who participated in various competitions held at Ijtimā' are not recognized. Although, all of them deserve recognition and prayers, a list of ranked positions is given below.
Education Test Awards 2010:
Maximum Participation in Ta'līm Test II of 2010 (Region)
1st: Gulf States and Virginia (32%)
2nd: New York (26%)
3rd: Central East (24%)
Maximum Participation in Ta'līm Test II of 2010 (Small Majlis)
1st: Kentucky (100%)
2nd: Richmond (89%)
3rd: Fitchburg and Research Triangle (50%)
Maximum Participation in Ta'līm Test II of 2010 (Medium Majlis)
1st: Bay Point (55%)
2nd: Austin (52%)
3rd: Cypress Houston (43%)
Maximum Participation in Ta'līm Test II of 2010 (Large Majlis)
1st: North Virginia (55%)
2nd: New York (48%)
3rd: Houston North and Philadelphia (47%)
Education Test Awards 2011
Maximum Participation in Ta'līm Test II of 2011 (Region)
1st: Central East (56%)
2nd: South West (52%)
3rd: North West and Virginia (50%)
Maximum Participation in Ta'līm Test II of 2011 (Small Majlis)
1st: Research Triangle (100%)
2nd: Fitchburg (64%)
3rd: Lehigh Valley (50%)
Maximum Participation in Ta'līm Test II of 2011 (Medium Majlis)
1st: Austin (88%)
2nd: Seattle (74%)
3rd: Orlando (63%)
Maximum Participation in Za'īm Test II of 2011 (Large Majlis)
1st: North Virginia (94%)
2nd: LA East (87%)
3rd: Willingboro (75%)
Educational Competitions Awards
Recitation of the Holy Qur'ān
1st: Abdul Rauf Rafique (Phoenix)
2nd: Naeemullah (Philadelphia)
3rd: Khalil Ahmad (Richmond)
3rd: Mahmood Bhutta (New York)
Darsul-Hadīth
1st: Mahmood Ahmad (Georgia-SC)
2nd: Anwer M. Khan (LA East)
3rd: Gulzar Ahmad (South Virginia)
Impromptu Speech
1st: Khurram Ahmad (Oshkosh)
2nd: B. K. Ahmad (Detroit)
3rd: Anwer M. Khan (LA East)
Religious and General Knowledge
First Position (2 Teams) Central East Region (Mir Sharif Ahmad , Wadood Chaudhary, Sultan Akbar, Asif Omer)
Great Lakes Region (Naseem Ahmad, Abdus Salam Malik, B. K. Ahmad, Nasir Bukhari)
Second Position (3 Teams)
Captain: Pervaiz Khan (Great Lakes)
Captain: Mahmood Qureshi (North East Region)
Captain: Zamir Mirza (Virginia Region)
Third Position (4 Teams)
Captain: Khalil M. Malik (Central East Region)
Captain: Naseer A. Syed (South East Region)
Captain: Anwer M. Khan (South West Region)
Captain: Suhail Kausar (Gulf States Region)
Essay Writing
1st: Suhail Kausar (Dallas)
2nd: Munawar Ahmad Saqib (Willingboro)
3rd: Rashid M. Syed (LA East)
Majlis Sultānul Qalam Awards
Publication Award
Book (Jesus & Moses in India): Asad Farooq (LA East)
News Paper/Magazine Articles: Imran Hayee (Minnesota)
Online Articles: Zia Shah (Binghamton)
Sports Competitions Awards
Darts
1st: Waheed Malik (Chicago East)
2nd: Naseem Khan (Detroit)
Horse Shoe Toss
1st: Abdul Waheed (Baltimore)
2nd: Arif Qureshi (Zion)
Basketball Hoops
1st: Nafeesur Rehman (Georgia-SC)
2nd: Farooq Bukhari (Chicago East)
Tug of War (Teams of 11 members)
1st: Captain: Perwaiz Aslam Chaudehry (Headquarter Region)
2nd: Captain: Mohammed Ahmad Chaudhary (New York Region)
Table Tennis Singles Saf Awwal
1st: Rafi Ahmed (Brooklyn)
2nd: Hameed Naseem (Tulsa)
Table Tennis Singels Saf Dom
1st: Baba Trawalley (Research Triangle)
2nd: Nasir Bukhari (Detroit)
Table Tennis Doubles
1st: Rafi Ahmed (Brooklyn) and Majeed Malik (Brooklyn)
2nd: Imran Hayee (Minnesota) and Naseem Khan (Detroit)
Volleyball (Teams of 7 members)
1st: Captain: Naseem Khan (Great Lakes)
2nd: Captain: Iftikhar Sheikh (Gulf States)
Special Sports Award
Jesus Torres (Bay Point)
Recognizing the Sports Competitions Helpers
Nasir Bukhari (Detroit)
Saleem Lutfullah (York)
Basharat Wadan (Central Virginia)
Haleem Chaudhary (Baltimore)
Fazal Qureshi (Orlando)
Rafi Ahmad (Brooklyn)
Perwaiz Aslam Chaudehry (Silver Spring)
Naseem Khan (Detroit)
Majeed Malik (Brooklyn)
Finance Awards
Service to Local Majlis in Finance
North East Region:
Muzaffar Chaudhry (Fitchburg)
Central East Region:
Amin ur Rahman Shaikh (Central Jersey)
Naseem Mahmood Bajwa (Lehigh Valley)
Arif Mehmood (North Jersey)
Ihtesham Janjua (Philadelphia)
Great Lakes Region:
Javed Yamin Malik (Columbus)
Midwest Region:
Tanveer Ashraf (Minnesota)
Yasser Malik (Chicago West)
New York Region:
Muhammad Afzal Shah (Long Island)
Gulf States Region:
Malik Mohammad Altaf (Austin)
Munawar Piracha (Dallas)
Headquarter Region:
Abdul Rashid Fouzi (Baltimore)
Mushtaq Chaudhry (Laurel)
Syed Nafees Bukhari (Potomac)
Central West Region:
Mirza Muhammad Yunus (Bay Point)
Idrees Munir (Silicon Valley)
Virginia Region:
Shoaib Basit (Central Virginia)
Iftikhar Khan (North Virginia)
Gulzar Ahmad (South Virginia)
South East Region:
Mubashar A. Zahid (Alabama-Tennessee)
Fazalur Rehman Qureshi (Orlando)
Zia Azam (Research Triangle)
South West Region:
Ahmed Masood (Las Vegas)
Munir Malik (Phoenix)
Meritorious Service in Finance
Abdul Latif Mahmud (Cypress Houston)
Mazharul Haque (LA East)
M Layeequddin Ahmed (Milwaukee)
Nasir A. Malik (Seattle)
Abdul Rehman Minhas (Willingboro)
Azim Qureshi (York)
Administrative Awards:
Service to Local Majlis Award
Aftab Lubis (Dallas)
Best Da'i Ilallāh Award
Bilal Abdus Slaam (Philadelphia)
Life Long Service Award
Mubarik Ahmad Malik (Dallas)
Mushtaq Ahmad Chaudhry (Laurel)