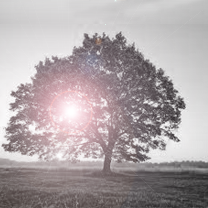 Ithar - Social Services
What is Ithar
Ithar [pronounced as ee-saar] means (giving) preference (to others on oneself), preferring (others over oneself), altruism, unselfishness, selflessness (Al-Mawrid).

Translation: "And they feed, for love of Him, the poor, the orphan, and the prisoner." [76:9]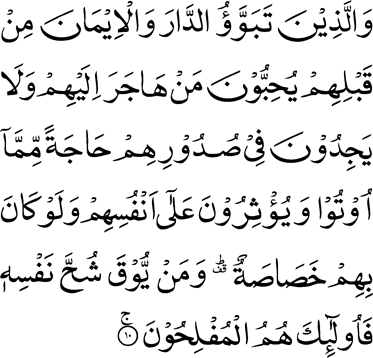 Translation: "And those who had established their home in this city before them and had accepted faith, love those who came to them for refuge, and find not in their breasts any desire for that which is given them (Refugees), but prefer the Refugees to themselves, even though poverty be their own lot. And whoso is rid of the covetousness of his own soul — it is these who will be successful. [59:10]
How can Ansar be part of any Ithar activity?
Fulfill the immediate and long-term needs of Ahmadi Muslim refugees and immigrants. Give priority to:
Settlement in home (provide help in acquiring furniture, appliances, etc.)
Provide help in obtaining a driver's license.
Assist in job search.
Plugging children into the educational and higher educational system – encourage them to apply for Tahir scholarship.
Encouraging them to take English as a second language course (local Majlis may subsidize such a course/class to incentivize them).
Identify and support additional social service activities to fulfill the needs of the local elderly Ansar members.
Visit those Ansar who may have a disability or a medical/economic hardship.
Seek and avail opportunities to serve nonmembers and God's creatures.
Examples of ithar projects and activities
Providing food or services at local soup kitchens
Feeding the hungry
Shoveling snow/mowing lawns at the mosque or for neighbors
Visiting incapacitated Ansar brothers
Helping refugee families with their chores
Lending a hand with Ziafat at the mosque
Providing professional help (e.g. tax preparation, resume writing)
Assisting with transportation
Immigration Help
Visit and welcome refugees and immigrants.
Help immigrant families in settling down (as an example, assisting them in how to get enrolled in schools, call utilities for hookup, buying household items, helping them fill forms, etc.)
Help in test preparation and obtaining a driver's license.
Help with driving practice.
Assist adults in obtaining driving lessons.
Provide or arrange for a ride to Jumu'ah and other Jama'at activities, and for other necessities if public transportation is not available and they do not have their own transportation.
Arrange transportation while an adult is learning to drive.
If an immigrant is not conversant in English, provide material and resources.
Provide information if ESL courses are available through city or community colleges.
Identify their skills and guide them in professions most suitable to them.
In case of skill challenges, guide them and help them in choosing a skill and assist with fees required for the development of necessary skills. See if Tahir Scholarship is available for the purpose.
Ithar - Social Services Important Links
Contact: Qaid Ithar - Basharat Ahmad Wadan
Email: qaid.ithar@ansarusa.org