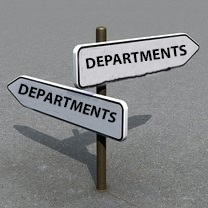 Training of New Members
(Tarbiyat Nau Muba'i'in)
PURPOSE
This department provides guidance and support towards the spiritual as well as organizational integration of the new Ansar member (performed initiation within the last three years) in the Jama'at.
Local Majalis (Zu'ama and Muntazimin Training of New Members) are encouraged to support new members in developing strong affiliation with the Jama'at and with Khalifatul Masih.
BELOVED HAZUR'S GUIDELINES FOR NEW MEMBERS' EDUCATION
Under the guidance of Hazrat Khalifatul Masih V, new members should prioritize learning the following:
UK JALSA DELEGATION
Majlis Ansarullah USA encourages all new members to attend the Jalsa Salana UK during his first three years. As part of a special delegation, the new member (nau mobaee) will be provided with housing and, if beloved Hazur's schedule allows, a special meeting with beloved Hazur.
Please contact Qaid Training New Members to communicate interest in being part of this delegation. He will provide assistance (travel, logistics expenses, etc.) and work with the local Za'im to coordinate travel arrangements. Funds are available to help reduce travel costs.