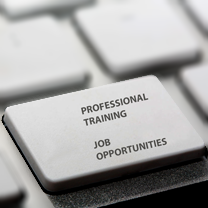 Services
"We are the helpers of Allah."
This—straight out of the Holy Qur'an—is Majlis Ansarullah's motto. And what good is talking about a motto without actually helping people? Therefore, Majlis Ansarullah has, for a number of years, served mankind in general, and our members in specific. Our goal is to please Allah; "We desire no reward nor thanks from you." (The Holy Qur'an, chapter 76, verse 10)
This year, we have made "services" a priority focus area for the Majlis. A list of our expanded services is as follows:
Free Health Advice
Despite enactment of the Affordable Healthcare Act (Obamacare), millions of Americans do not have health insurance. Majlis Ansarullah, USA has gathered a pool of volunteer doctors, willing to provide free medical advice and services for common illnesses. Our doctors, after evaluating you, will provide affordable treatments for chronic diseases such as diabetes, high cholesterol, and high blood pressure. Learn more by clicking here or connect with a doctor by calling 716-800-1889.
Ansar Tahir Scholarship (Getting a Better Job)
In a changing marketplace, many of us have to retool ourselves in order to find and retain jobs that allow us to fulfill our obligations as responsible sons, husbands, and fathers. Ansar Tahir Scholarship is one such initiative where deserving members can get up to a maximum of $4,000 grant to improve their job prospects. Funds can be used towards paying for the training and/or tuition of educational and vocational courses. Since 2005, when this program was launched, more than $70,000 have been awarded to members in need. To learn more, click here to download the application.
Need Help in Finding Entry Level Job
Call us at 716-800-1889.
Visit Ansar Job Bank
Financial Counselling Resources
Feed the Hungry
Holy Qur'an is replete with admonishments regarding feeding the hungry. Majlis Ansarullah's signature program "Feed the Hungry" is operating in nearly ten Majalis. To learn more, contact us at services@ansarusa.org
Water Wells in Africa
Majlis Ansarullah, USA has teamed up with Humanity First in establishing water wells in Africa. Over the past five years, we have provided over $75,000 in financial aid, enabling scores of children with fresh drinking water. To support this effort, click here.
Friday Sermon Summaries
For years, Majlis Ansarullah, USA has been sharing English summaries of Hazrat Khalifatul Masih's Friday sermons with members. To subscribe to this service, click here
Tabligh DVDs for Local Cable TV Stations
Thinking about propagating the message of Islam through your local cable TV channel but do not have the content? Drop us an email at services@ansarusa.org and we will send you ready-to-use DVDs.
Qur'an Memorization CDs
Based on Hazrat Khalifatul Masih's instruction, we want to help members memorize the 30th Part of the Holy Qur'an. We are creating a "memorization CD" that you can play in your car with three verses recorded on each track; just hit the repeat button on your CD player and listen to the three verses until you memorize them, before moving on. Coming soon.
Pleasing our Creator is the only desire behind all these services. We leave you with the inspirational words of the Holy Prophet: Abu Huraira reported Allah's Messenger (may peace and blessings of Allah be on him) as saying: Verily, Allah, the Exalted and Glorious, would say on the Day of Resurrection: O son of Adam, I was sick but you did not visit Me. He would say: O my Lord; how could I visit Thee whereas Thou art the Lord of the worlds? Thereupon He would say: Didn't you know that such and such servant of Mine was sick but you did not visit him and were you not aware of this that if you had visited him, you would have found Me by him? O son of Adam, I asked food from you but you did not feed Me. He would say: My Lord, how could I feed Thee whereas Thou art the Lord of the worlds? He said: Didn't you know that such and such servant of Mine asked food from you but you did not feed him, and were you not aware that if you had fed him you would have found him by My side? (The Lord would again say:) O son of Adam, I asked drink from you but you did not provide Me. He would say: My Lord, how could I provide Thee whereas Thou art the Lord of the worlds? Thereupon He would say: Such and such of servant of Mine asked you for a drink but you did not provide him, and had you provided him drink you would have found him near Me. (Muslim Book 32, Hadith 6232)