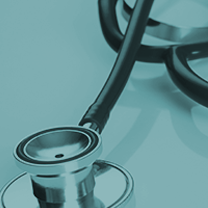 Dhahanat wa Sihat-e-Jismani
Dhahanat wa Sihat-e-Jismani (Intellect and Physical Health)
DEPARTMENTAL GOALS AND OBJECTIVES
Our goal for 2017 that at least 30% of Ansar Members ACHIEVE a healthy live style. No single action can create greatness, it is a combination of forward thinking, definite goals and unwavering dedication to a purpose that will guarantee success.

Overweight and Obesity is an epidemic in western civilization. 66% of Americans are either overweight or obese. As Stephen Hawkins said, it is no rocket science that we are obese and overweight - WE EAT TOO MUCH and MOVE TOO LITTLE.

FREE MEDICAL SERVICES
The Help Line is open to any Ahmadi Muslim member in USA. It is not restricted to Maj-lis Ansarullah. Please call us at 716-800-1889 or email at services@ansarusa.org between 9AM to 5PM Monday through (minus holidays and weekends)
Click
FREE MEDICAL SERVICES
for more details.
BAIT UR RAHMAN FREE CLINIC
Free healthcare services are also provided at Bait-ur-Rahman Mosque after Friday prayers. Patients will be seen, treated and common medicines are frequently given free. Annual Flu Vaccines are also given free of any cost.
The service is completely free and open to any Ahmadi brother and sister of USA Jamaat.
We have added a few helpful links for members to help you realize your goals
Health Blog Stories